Rabbi Lynne Goldsmith looks toward retirement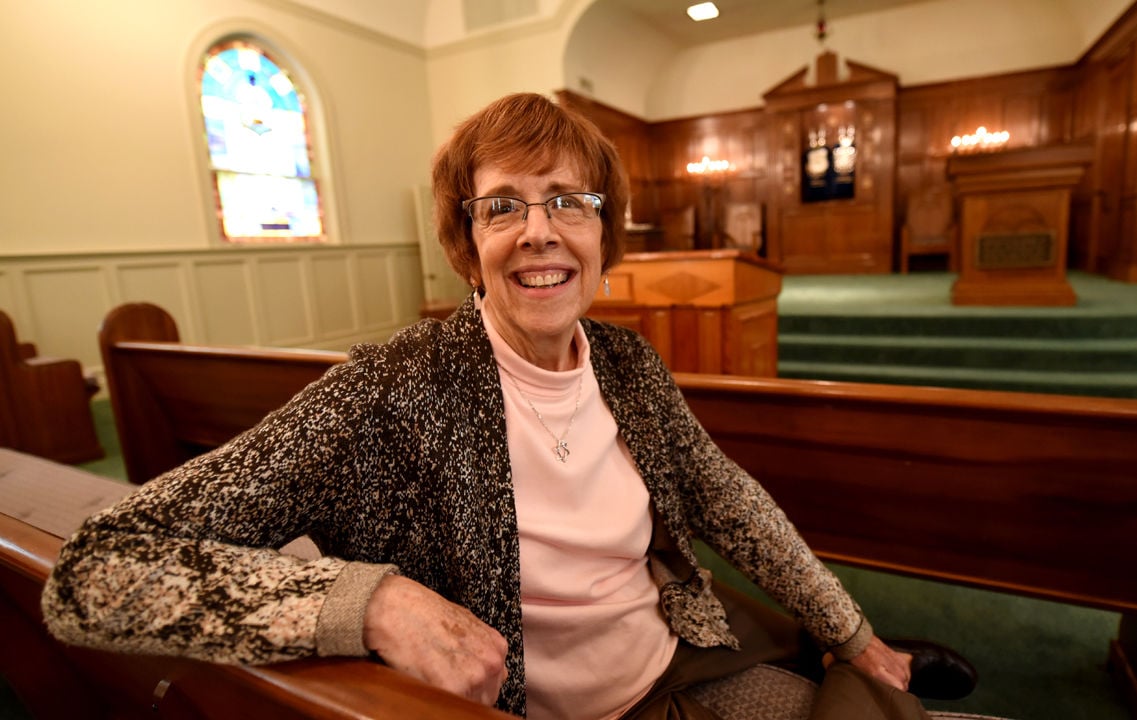 Ten years flew by fast for Rabbi Lynne Goldsmith.
Ordained in June 2007, she moved to Dothan in July of that year to become the rabbi of Dothan's Temple Emanu-El, a temple struggling with growing its membership with the closest other Reform Jewish congregation nearly 100 miles away.
"One of the difficulties of living here is that we are a small community and we don't have any other Jews around," Goldsmith said. "… So to be a Jew here, in a remote Southern congregation, is much more difficult than to be a Jew up North where you are surrounded by other Jews in different communities."
This makes leaving very difficult.
After 10 years as Temple Emanu-El's rabbi, Goldsmith is retiring. This Friday when she leads the temple's annual Neighbor Night, where community members and non-Jews are invited to attend a worship service, it will be her last. The temple has hosted Neighbor Night for 20 years, and Goldsmith has led the service each year since she arrived.
Goldsmith will serve Temple Emanu-El through June. In July, she and her husband, Rob Goldsmith, plan to move to Colorado to be closer to one of their sons. Rob Goldsmith is executive director of the Blumberg Family Jewish Community Services of Dothan, the organization that has overseen a relocation project that reimbursed Jewish families up to $50,000 to help them relocate to Dothan. It was a solution to the temple's membership problem that garnered national attention. In the last 10 years, the congregation and number of children in the temple's religious school have both grown.
But it's the temple's interfaith efforts that Rabbi Goldsmith said she is most proud of from her time in Dothan.
Since her arrival, Goldsmith has been a member of Women in Ministry, a group that brings together female ministers from different faiths and denominations. Women in Ministry started the Interfaith Thanksgiving Service now held each year. Goldsmith has also been involved in regular interfaith gatherings held at Evergreen Presbyterian and has taught classes with the leaders of St. Columba Catholic Church in Dothan as well as the Rev. Lynn Smilie Nesbitt, an associate pastor at Dothan's First United Methodist Church, located across the street from Temple Emanu-El.
"I think the community in general in Dothan has become more aware of minority religions," Goldsmith said. "I think the Interfaith Thanksgiving Service, for sure, has opened a lot of people's eyes and the fact that it's publicized and people look forward to coming back to it every year. I think that's really good. The interfaith community has grown by leaps and bounds since I've been here and I love that."
Goldsmith had been an accountant for 25 years when she decided to go to rabbinical school. She was 50 years old and had to spend a year studying Hebrew before attending Hebrew Union College in Cincinnati. It took five years before she was ordained.
When she applied to Temple Emanu-El, she liked that the congregation was looking for a rabbi to partner with in solving its declining membership problems. Many congregations she looked at wanted a rabbi to come in and tell them how to solve their problems.
"They wanted a rabbi with a big 'S' on their chest – a super rabbi," said Goldsmith, now 65. "This congregation's application said we have a problem with membership but we think we have a solution and we need a rabbi who will partner with us. I looked at that and said, 'Oh, wow.' Even though they only had 40 families, which is really tiny to have a full-time rabbi, there's a lot of promise in this congregation."
In 10 years and in all her contact with people of other faiths, Goldsmith said she has never experienced anti-Semitism. Although, she has had people call the temple and try to convert her to Christianity.
She knows non-Jews are often curious about the Jewish congregation, which is why the Neighbor Night Service is held. Goldsmith said she hopes those who attend will realize that people of different faiths have more in common than not in common.
"If we exist in our own little bubbles, and we're doing the kinds of things that God told us to, how much more can we do if we all get together and do it?" Goldsmith said. "We all have things we know God wants us to do, and if we can do them together, even though we may differ in the way that we worship God, it's awesome. It's absolutely awesome."
From the Dothan Eagle.
Original story can be found here: http://www.dothaneagle.com/lifestyles/local/rabbi-lynne-goldsmith-looks-toward-retirement/article_68f1bb92-f2f4-11e6-acf3-b7a378f0570b.html